No matter where you are in the world, there is no place like home. Homes bring us utmost comfort, peace, and it's necessary to modify them as per our needs. Furniture plays a huge role in depicting the aesthetic of your house and lets you stay as comfortable as possible. If you're planning on decorating or renovating your homes, choosing the right furniture is extremely important. So we've picked some of the best furniture brands in India to make your homes look beautiful and fulfil the purpose of convenience and comfort.
List of Top 10 Furniture Brands in India.
Godrej Interio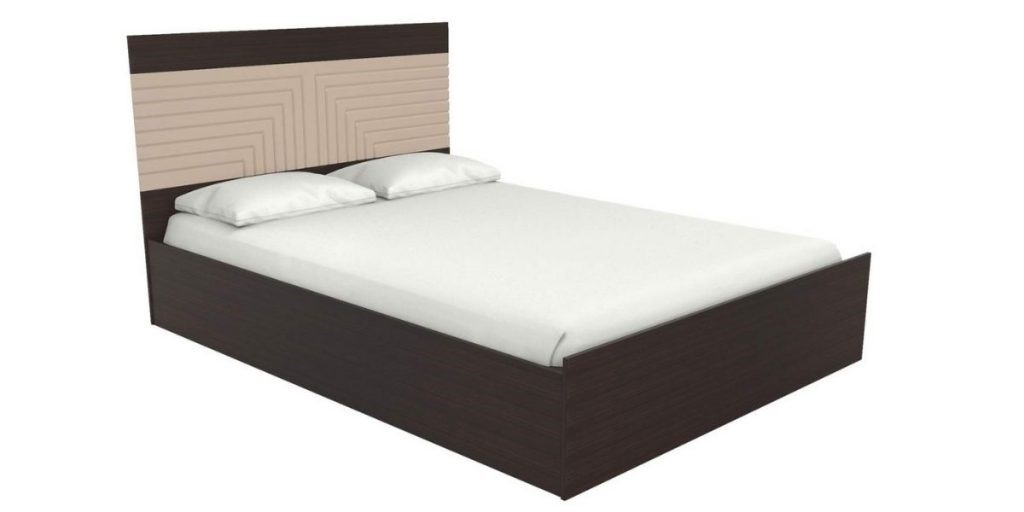 Godrej
Godrej is a name that is super prominent in every Indian household and has been in the picture for almost a century. The brand was founded in the year 1923 under the Godrej Group (Parent Organisation). Headquartered in Mumbai, this company operates smoothly across India with several outlets and online stores. Whether you need furniture for your homes, offices, or public spaces, Godrej has a lot to offer and the quality supersedes every expectation.
The new Godrej Interio Queen MDF Bed is one of the finest furniture pieces by the brand. It is designed with E1 Grade Pre laminated Particle Board to enhance its strength and durability. The dual-storage space lets you keep your belongings safely without hogging up too much of your bedroom space. The geometrical design on its headboard enhances its looks even more and adds a lot of value to your bedrooms.
More Products from Godrej Interio
Wardrobes
Living Room Furniture
Office Furniture – Chairs, Study Tables, Computer Tables etc.
Dining Furniture
Mattresses
Natural Living Furniture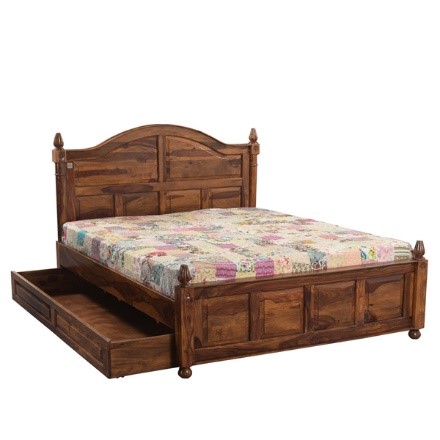 Natural Living Furniture
Natural Living Furniture is one of the most popular and trusted Wooden Furniture brands in India. It was founded by Keshar Singh Rathore and operates 8 outlets across major cities like Pune, Bangalore, Jaipur, Jodhpur. We also available in multibrand store in Ujjain, Indore, Visakhapatnam, Udaipur, Raipur. Natural Living Furniture has a huge variety of Furniture products from beds, tables, chairs, sofa, almirahs, stools, dressing tables, side tables, and whatnot. The products are made with supreme quality wood and look very premium inside your houses.
Wooden beds of Natural Living Furniture is one of the finest bed made of solid wood which stays very strong and durable more than 20 years. These beds can be assembled and you can disperse as per requirement. Natural Living Furniture offer furniture in 3 wooden finishes i.e. mahogany, walnut and honey finish. It is customized as per sizes. So Interior Designer can give their measurement for beds, dining table, bench, wardrobe etc.
More Products from Natural Living Furniture
Armrest Chair
Leather Sofas
Recliners
Bar Stool and Bar Cabinet
Wooden Sofa
Shoe Rack
Book Shelf
Centre Table
Usha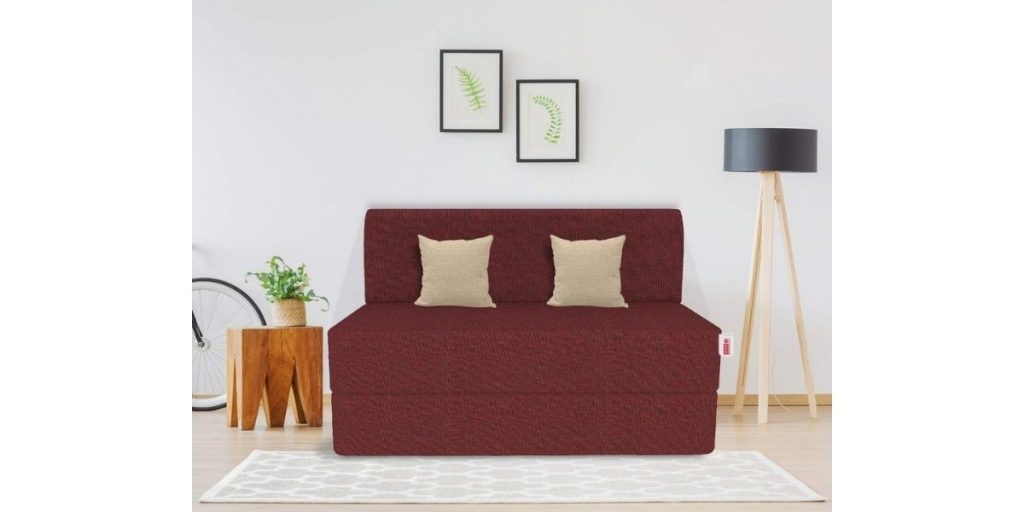 Usha
Founded in the year 1983, Usha Shriram is a brand that has been used in almost every Indian home. It is famous for making excellent quality furniture that lasts you forever. Its Folding Sofa Cum Bed is a fantastic furniture option for your living rooms or even a spare bedroom. The sofa is made out of high-quality EPE Foam which is super soft and extremely comfortable. Since this is a folding bed cum sofa, it lets you utilise space in your house and makes your house look neater. The jute cover is removable and easily washable in case of spills. It is also available in a variety of different sizes to choose from.
More Products from Usha Shriram
Kicthen Appliances
LED Bulbs
Face Masks
Cookware Sets
Pepperfry
Pepperfry
Pepperfry is a brand that has completely changed the furniture shopping game in India with its online marketplace. The company was founded in 2011 and currently operates across the nation from its headquarters in Mumbai. Pepperfry is popular for its incredibly modern furniture pieces that look and feel premium. The millennial generation has gone gaga over this brand and for very valid reasons.
The Pepperfry Casada Book Shelf is perfect for anyone who has a minimal aesthetic. It is made from engineered wood and looks beautiful sitting in your living space. The muted white colour adds an attractive appeal to these shelves and enhances your interiors even more. All you need is a dark wall and this chic set of shelves will do its magic!
More Products from Pepperfry
Sofas & Loungers
Chairs
Tables
Cabinetry
Beds
Wipro
Wipro
Wipro is an Indian MNC that deals in IT, home appliances, lighting, furniture, and many other sectors today. It is one of the most famous brands in India and has a very loyal customer base. It was founded in the year 1945 by Mohammad Premji (father of Azim Premji) and is headquartered in Mumbai.
The Wipro Office Desk is crafted with engineered wood for a glossy and rich finish. It also comes with multiple storage spaces to keep your belongings safe. If you're working from home or need a sleek table for studying, this one can be a great choice! Clear-Rubio Mono Coat also safeguards the table and makes it even more durable.
More Products from Wipro
Office Chairs
Work Desks
Sofas
6. Ikea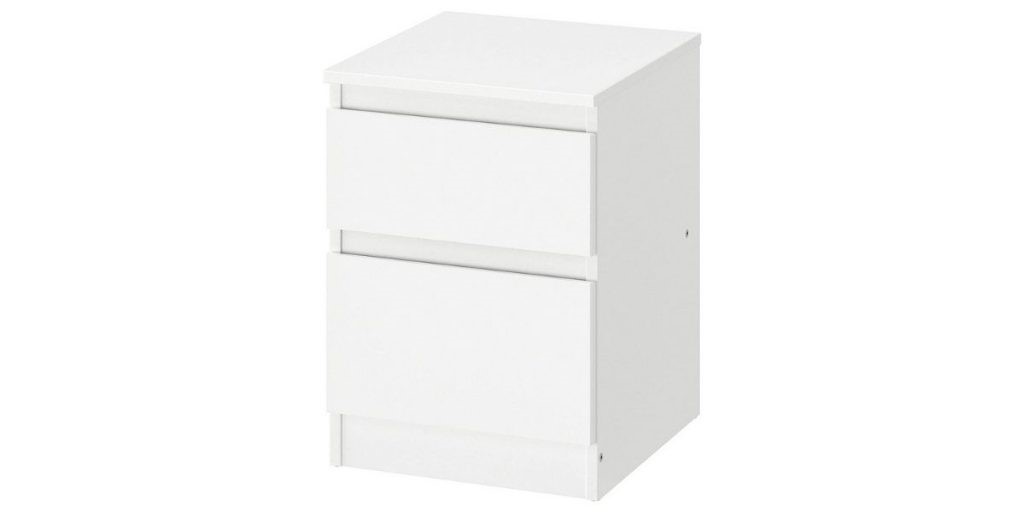 Ikea
Ikea is a Swedish multinational company that sells pre-assembled furniture to customers across the globe. Founded in the year 1942, Ikea is currently one of the largest furniture retailers in the world. Whether you need classic, old-school designs or are looking to revamp your spaces in a more contemporary fashion, Ikea has numerous amazing options for you.
The Ikea Kullen Matte Chest Drawer is made with particleboard, ABS plastic, foil, and fibreboard. This modern styled furniture is best suited to be styled as a bedside table. The table is painted in soothing white colour and weighs around 10 kg. If you're looking for a new addition to your bedrooms, check out more from Ikea.
More Products from Ikea
Home Decor
Home Furnishing
Storage & Organizers
Kicthen & Dining Products
Durian
Durian
Durian is one of the most popular interior furnishing companies in India. It was founded by Ritesh Mohta and operates 33 outlets across the country. Durian has a huge variety of products from tables, almirahs, stools, beds, dressing tables, side tables, and whatnot. The products are made with supreme quality material and look very premium inside your houses.
The Durian Ralph Fabric Single Seater Sofa has a beautiful matte finish and looks great in your house. It is crafted with polyester foam and topped with a soft fabric that keeps you super comfortable all day long. The frame is designed with plywood and solid wood which adds to its integrity and makes it very durable. So if you're looking for a one-seat sofa for your living room, go for this one without a doubt.
More Products from Durian
Leather Sofas
Beds
Dining Sets
Recliners
Solimo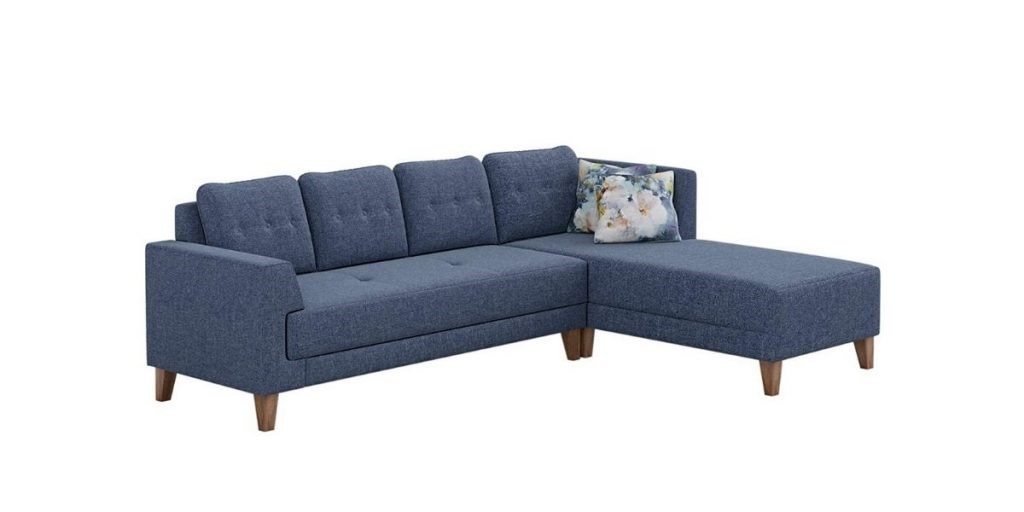 Solimo
Solimo is a sub-brand of Amazon that sells home appliances, furniture, and electronics. It has become really famous in the last couple of years and many people purchase its products due to the high quality. The Solimo Alen L Shaped Sofa Set is a sofa cum lounger made with super soft and comfortable material. It is designed to add value to contemporary homes and is extremely light in weight. The cover fabric is removable and washable so you can also make your sofa look as good as new.
More Products from Amazon Solimo
Bedding & Linen
Storage Containers & Organizers
Cookware
Personal Care
Grocery
Urban Ladder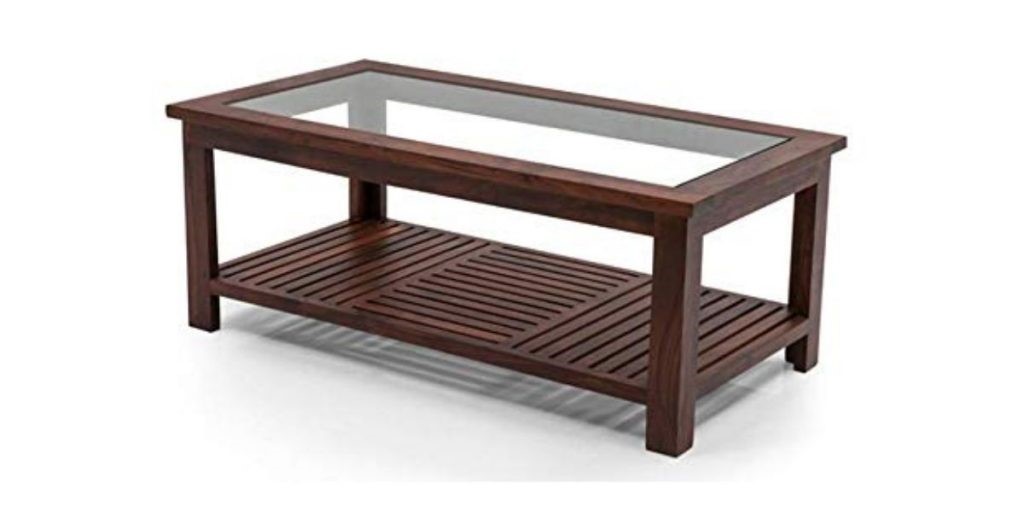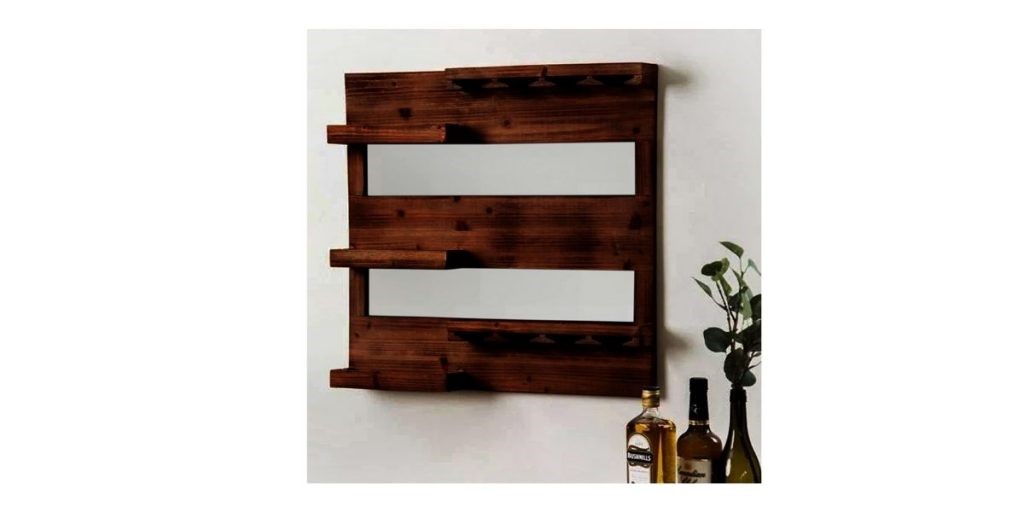 Indigo Interiors
Indigo Interiors is famous for creating premium furniture that adds value to your interiors. If you're a wine enthusiast, you will love the Indigo Interiors Sheesham Wood Wine Rack. It is made with Sheesham wood which makes the rack strong and durable. You can put several bottles and glasses in this rack which also lets you utilise your space in a better way.
More Products from Indigo Interiors
Home Bar Furniture
Trolleys
TV Cabinets
Bedside Tables
Sofas
Wall Shelves
Bathroom Accessories