WOODEN 8 DRAWER STEP CABINET 70 x 35 x 75
WOODEN 8 DRAWER STEP CABINET 70 x 35 x 75
₹25,000.00₹30,000.00
The spacious cabinet has numerous shelves to place your important things and accessories, in a stylish and sophisticated looking cabinet. The elegant bar cabinet has a vintage design that would certainly add style and grandeur to your home. best quality cabinet, use in kitchen or living room, natural living tag with brand name available, long life warranty product.
Add to Wishlist

Compare
Size:

70 x 35 x 75 CMS

---

Material:

Mango Wood

---

Care Instruction:

Avoid exposing heat or direct sunlight. | Wipe off with a dry cloth

---

Features:

Optimum strength

| Excellent finish

---

Assemble:

No

---
Related products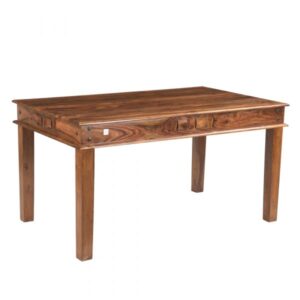 Niwar wooden dining table is the best Niwar collection furniture made by Natural Living Furniture. It helps to improves your dining furniture. Niwar dining table and Niwar dining chair is best combination for dining room. The Niwar collection available only on eshopregal.in, Easy shipping and good online support.
Free Delivery for Pune, Bangalore, Indore and Jaipur (Charges will be extra for other cities)